Why a class on the color green?
In nature, the color green is everywhere, especially when you live in a moderate or tropical climate. When you go outside in your garden or have a stroll in a park or wood, you will see that the color green is the ideal background for all the other colors. Most leaves, grasses, and flower stems are green so that their flowers, fruits or other colored parts can shine. Green is also the color that brings quiet and peace. Could you imagine that all leaves or all lawns are yellow or pink, purple, or any other color? I think we would all go crazy in no time.
But because the color green is all around us, we are so used that it's the color to back up another color. Having a stroll in nature, you will notice that there are many different shades of green and that leaves, stems, and grasses come in various shapes and textures. We almost never use it as the principal or the only color in an arrangement. That is why I decided to have 4 lessons on the color green.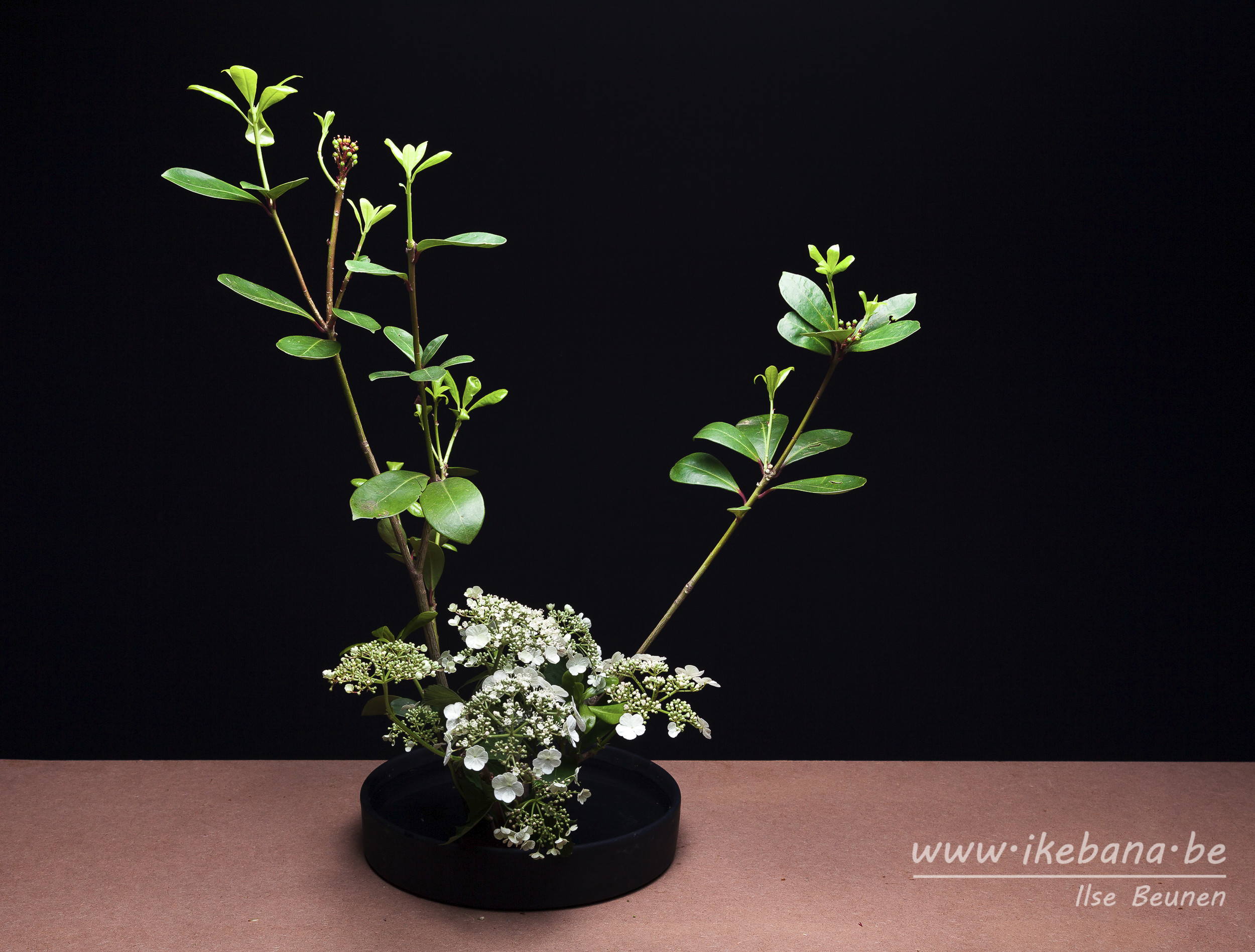 ---
What will you learn?

* Using the difference in texture or shades of green to create an exciting arrangement.

* Creating 4 arrangements using the color green. We start with an arrangement using green leaves, we then continue with a traditional Sogetsu ikebana arrangement, variation 3 upright style moribana, The third arrangement is a free style and in the last class we focus on the contrast between fragile and strong material.
Is this course for you?

* Some experience with ikebana or flower arranging is recommended.